Trauer im Wandel
Leben und Tod (Messe Bremen) | 2021 | online
Press and media coverage about the research project and external articles that draw on the research.
Conversation at "Leben und Tod"
Leben und Tod, May 2021, Messe Bremen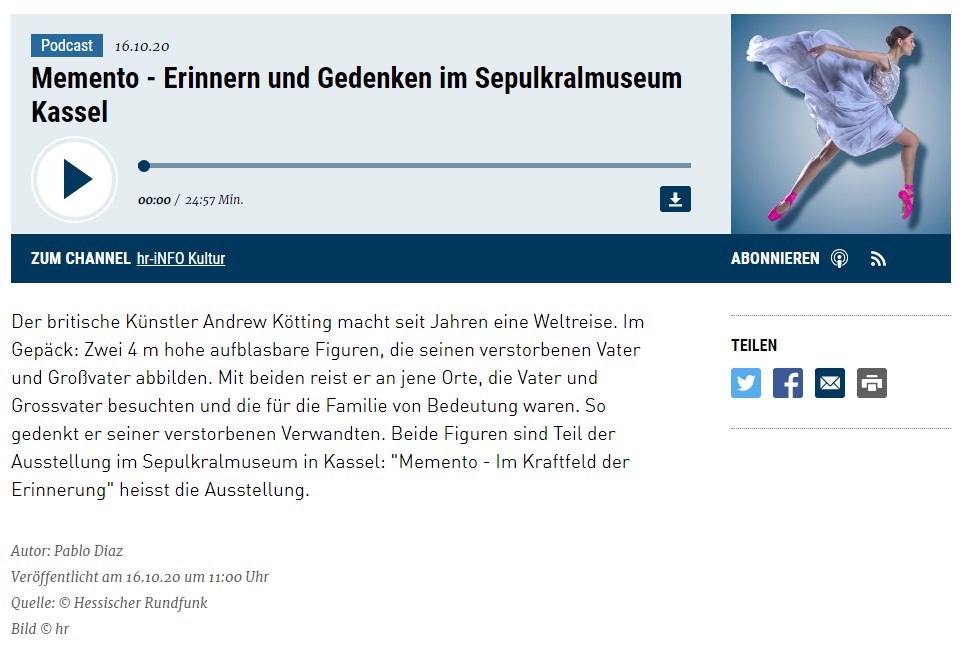 Memento – Erinnern und Gedenken im Sepulkralmuseum Kassel
Diaz, Pablo (2020). Broadcasted at Hessischer Rundfunk. Talk about digital legacies from minute 14:33.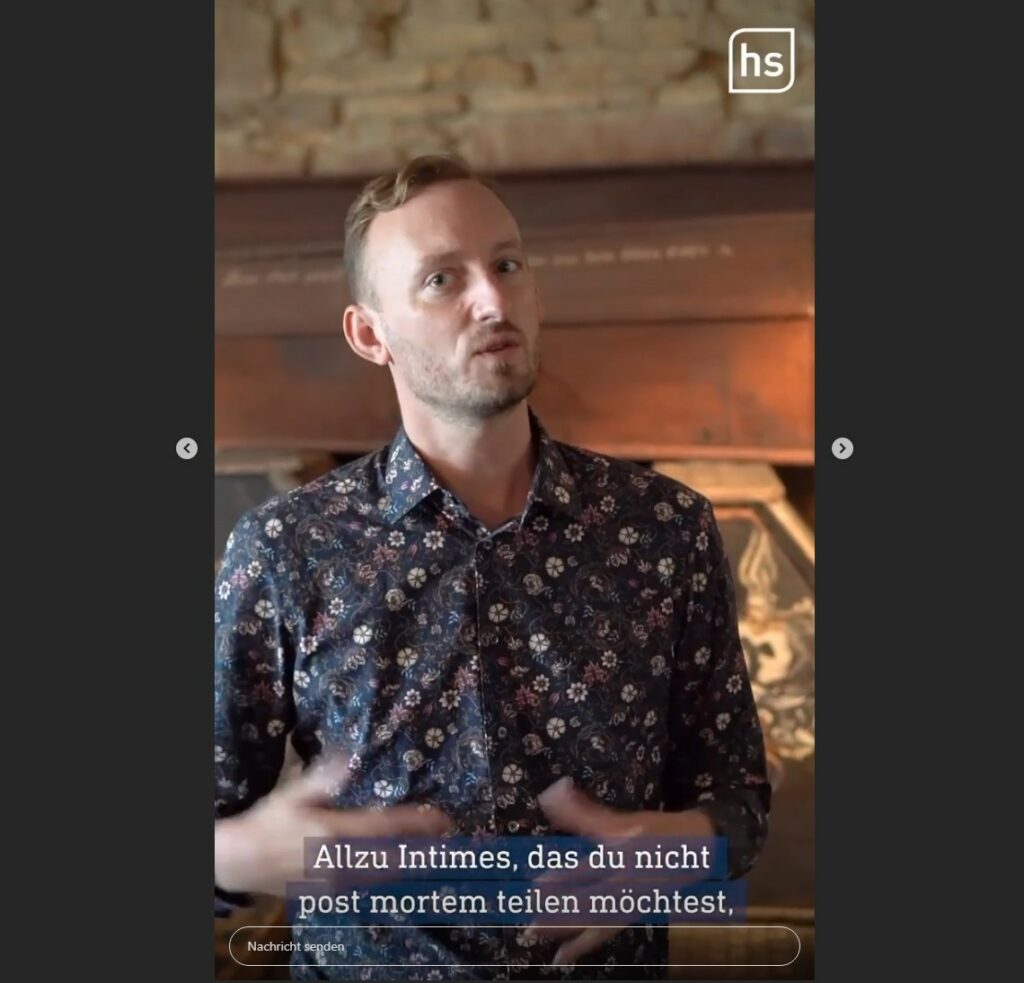 Digitales Erbe
@hessenschau (2020). Instagram story.
Die Bedeutung von digitalen Nachlässen für Trauer und Erinnerung
TransmortaleX | March 2021 | Museum for Sepulchral Culture | online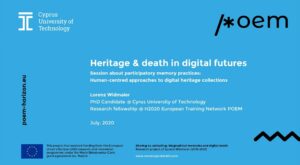 Heritage & death in digital futures
ACHS 2020 FUTURES | July 2020 | Association of Critical Heritage Studies | online
Memory & Death in the Digital Society
Cyprus Rectors Conference | December 2019 | Nicosia, Cyprus